About Me - James Ferguson "Project -Achieved."
James Ferguson's - Number 1 Quote within his Repertoire.
"The great thing in the world is not so much where we stand
as in what direction we are moving."
---Oliver Wendell Holmes.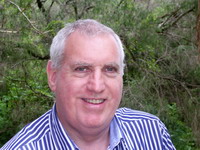 Hi,
My name is James Ferguson. I was born in Bridgetown, Western Australia to Scottish parents who migrated to Australia in 1948.
Until my early teens I was raised in Manjimup, Western Australia, a small rural country town. The main industries, being timber coupled with tobacco and fruit farming, 307 kilometres south of Perth the Western Australian Capital.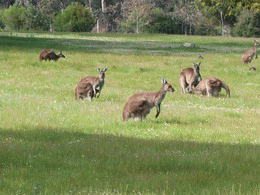 Kangaroo's Grazing.
On reflection my childhood was superb; having the opportunity to be imaginative plus the freedom to play within and explore the local farming and forest areas, so close to home, on my own or with my friends, activated my own sense of self reliance. I also developed a local newspaper round in order to earn some pocket money.
The occasional visit to the town's Roxy Cinema also provided to myself a series of lenses to the outside world and its immense possibilities with day dreaming and personal dreams of the future.
This period of time certainly without doubt was the gestation period of my lifetime interest in personal achievement, creative inspiration and glimpse into the power of the subconscious mind.
Early in my teen years my parents made the decision to move our family to Perth, primarily to ensure my brother and myself obtained better employment and educational opportunities.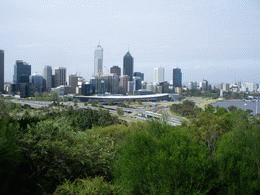 Perth - Western Australia
At 19 years of age it was my good fortune to be employed by Rosella Foods Pty Ltd, an Australia icon Food Manufacturer within the Grocery Industry, as a Sales Clerk.
My own lifetime journey of personal development, learning about Smart Goals and Long Range Planning. truly commenced within the Western Australian Grocery Industry.
The business opportunities presented over time by my employers within my career plus the outstanding training received from Harvey. Spencer Lewis, Paul J. Meyer and Napoleon Hill! Was certainly the catalyst that enabled myself to slowly walk the path of personal discovery towards a purpose driven life.
It is my sincere hope that within the pages of this website, Project-Achieved, that your own areas of interest and expertise can be developed further in alignment with some of the ideas and concepts presented.
Inspirational Quotations from some of greatest minds are also featured for your own reflection and thought.
James Ferguson

---
"This above all,
to thine own self be true,
for it must follow as dost the night the day,
that canst not then be false to any man."
Shakespeare
---
---